QR-Code Advertising Plate: We connect Visitors & Customers with your Business.
Must-Have for every successful Multi-Channel Business.
Buy Now >
More Returning Customer, Follower & Sales with one simple Scan.
By simply connect your local customer with your digital channels.


3 SIMPLE STEPS
How it works
1. Step
Place it
Easy setup in 60 seconds.
2. Step
Scan it
Easy scan with Phone Camera.
3. Step
Enjoy it
Instant Results: Follower, Visitors, Reviews and more.


Not Sure?
Whats the right AdPlate for you?
Select the Platform you wanna promote in your stationary business.


Explained in 70 seconds
The Idea of DOTCOMSCAN®
The founder of the AdPlate Pro.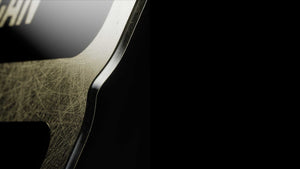 Combine Technology & Interior

Multi-Channel-Marketing for stationary Businesses.
Customer leave your business... and now?
Most customer forget you and most businesses start and end on their doorsteps.
But not with us:
✓ Connect your customer with your online channels
✓ Inform and Interact with your customers
✓ Turn your customer into a loyal fan
✓ Build a long lasting Relationship
Build your profitable core Audience
Your customers are calling for a new, safer, lighter and smarter way of getting in touch and more importantly … staying.
Strengthen your brand loyalty
Staying relevant means to be first choice. Stay as near as possible with your customers.
Control how your brand shows up.
✓ Choose the Color
✓ Upload your Logo
✓ Write custom Text
✓ Select between 3 Sizes
Link to every Site you can imagine.
The AdPlate allows you to link everything you want.
For example Instagram, Facebook, Google Reviews, Website, Onlineshop and custom links.
Partner with only the best.
✓ Manufacturing in Germany
✓ 10.000+ successful Customers
✓ Multiple Franchise Partners as Customers



3 simple Steps
How you get your AdPlate
Step 1
Open the product configurator.
Step 2
Use the configurator: Select your favorite color, text, logo and buy it.
Step 3
Click on Add to Cart and order it. Payment 100% Secure via Creditcard, PayPal or Klarna.



QR-Codes For
AdPlate for Businesses
Browse our recommendations on how other businesses use QR Codes
AdPlate handmade in Germany
Like every DOTCOMSCAN® Product, AdPlate Pro is proudly designed, devoloped and made in Germany. It`s not always easy. But that`s the kind of innovations we believe in.
AdPlate take over
A successful business requires hard work. Satisfying customers these days is a daily struggle, especially for medium-sized companies. With a lot of love and hard work we have developed the AdPlate® with which your business can take off.
Premium Resources
We focus on Quality and go the long road to reach our goals. A high quality Product is the base to create a high quality value. We build products which enable you to grow.
DOTCOMSCAN QR-Code Stand
We have developed the modern and luxurious table display that will take your business forward. Your customers will use the QR code table display and attract new followers and website visitors. thousands of customers are already using the AdPlate.